Idea-rich inspirational keynotes
"We greatly appreciate the energy and effort you put into researching and adapting your keynote to make it more meaningful to our member councils. Early feedback from our delegates indicates that this year's convention was one of our most successful events yet, and we thank you for your contribution to this success."
Larry Goodhope, Executive Director (retired) Alberta Association of Municipal Districts & Counties
Bob's motivational keynotes will...
Engage your mind

Challenge your will

Touch your heart

Nurture your spirit

Tickle your funny bone

Equip your leaders and their teams to grow and to win!

Engage your audience

Enrich your career, leadership, organization and/or business
---
Call today to see his innovative Ideas At Work! with your team.
1-888-848-8407 (Toll Free N.America)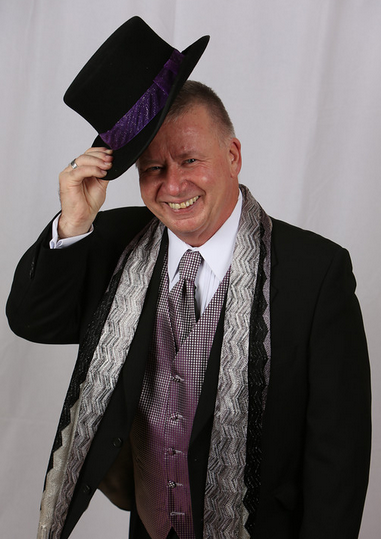 Bob 'Idea Man' Hooey
Visit: www.HaveMouthWillTravel.com for more information on where Bob is traveling. Perhaps he will be in your area soon. If not, why not invite him? He'd love to come to your part of the world.

Creative Offices: 1-780-736-0009
"As the International President of the Global Speakers Federation I have seen many speakers present in the last 12 months around the world. Bob "Idea Man" Hooey is one of the most outstanding speakers I have seen and worked with. He truly walks his talk and is a fountain of ideas and innovation in his presentation on stage and in his dealings off stage. I recommend Bob to anyone who is seeking a dynamic speaker who will bring something interesting, thought provoking and fun every time he gets up to speak."
Lindsay Adams CSP-Global
President, Global Speakers Federation 2009-2010
---
Ideaman, Bob Hooey's creative, fun, challenging, inspirational, motivational keynotes and general session programs will help lead you and your teams to new paths for increased success. Bob's engaging idea-rich keynotes will help re-charge, re-invent, and re-energize your teams, even in these tough, challenging times.

Excerpt (live from Mumbai, India) from Bob's keynote at the International Summit on Innovation.
---
Motivational Keynotes:
Bob's creative, challenging, inspirational, motivational keynotes and general session programs will help lead you and your teams to new paths for increased growth, productivity and success.
---
It's my duty to show you!

Comments on Recessions

What is Leadership?

---
Keynote Descriptions

In the Company of Leaders!
How to lead and create a culture of personal leadership and responsibility
Successful leaders in all industries and organizations have come to realize their primary role is to recruit, prepare, and power up other leaders. Lead your organization to a more productive and profitable level. Engage these proven ideas and techniques to equip and motivate your 'leaders' to take personal leadership responsibility and succeed.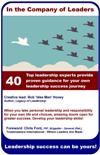 Engage Bob now for your next leadership or team conference or event

---
The Power of One!
Yes, YOU do make a difference
When you dare to follow your beliefs and take personal responsibility for your own life – you impact everyone around you. That kind of positive personal leadership has a ripple effect that changes the world. That's how communities, companies, and entire countries are transformed. Entire industries have been created by one person who dared to take personal leadership. This is why the greatest men and women throughout time are remembered in history books. The fact is, you can, do, and will make a difference. All that remains to be answered is, 'What difference do you want to make?' That's the Power of ONE! That's the Power of You!


Engage Bob now for your next leadership or team conference or event
---
Building Bridges - Not Walls!
Leadership, Sales, Career, and Business Success are each built on mutually productive foundational relationships
The power of applied leadership, teamwork, and vision, coupled with the inspiration of cheerleaders, coaches, and champions, can create miracles. This inspiring keynote challenges your leadership and your teams to reach out and reach up in setting and surpassing their goals and dreams. Long term success is built on long term mutually beneficial relationships.

Engage Bob now for your next leadership or team conference or event
---
Against the storm!
Rising above it! How to take personal leadership when life flips you upside down or throws you into change. (Courage to Lead!)
Life happens in the midst of our plans! We need to stop, change pace, and refocus our energies on a regular basis. We need to effectively handle the changes and challenges that rise up, such a business reversal, a drought, unexpected storm, or the after-effects of 9-11. Bob toured ground zero shortly after that disaster. Bob sailed through a 'baby' typhoon off the coast of Japan and battled unforgiving seas for his life to attain a safe harbor in Kobe. This high impact session challenges you to change direction, as needed, and apply personal leadership to overcome the storms and challenges in your life, career, or organization.


Engage Bob now for your next leadership or team conference or event
---
Expect Greatness!
How to enhance your success and surpass your 'BIG' goals (New for 2017)
In life we typically get what we expect - why not expect greatness? Why not set some big goals that stretch you, perhaps even scare you? You can do so much more than even you imagine. Move out of your comfort zone into the winner's zone with this inspirational and challenging keynote from someone who believes life is an adventure to be lived daily. Be inspired to live to your fullest potential and amaze your family, co-workers and community.


Engage Bob now for your next leadership or team conference or event
---
Your Golden Opportunity

Focus on Long Term Results

---
A note for our meeting planners:
"I still get comments from people about your presentation. Only a few speakers have left an impression that lasts that long. You hit a spot with the tourism people."
Janet Bell, Coordinator Yukon Economic Forums
Typical Presentation Lengths (based on past industry experience)
Bob's inspirational keynote presentations typically run from 45 – 60 minutes
General or plenary sessions typically run 45 - 90 minutes (some to 120 mins)
Longer half day or full day workshops can create time for more group interaction and team learning activities.
Ask for more information on how Bob can tailor a program for your team or event.
Tailored To Your Needs
All Bob's idea-rich keynote and workshop presentations are customized and tailored with your specific audience in mind. For Bob's interactive workshops, he creates a menu of program topics/messages/outcomes to choose from so you create the workshop that is a fit for your audience.
Reinforcement tools
To assist your participants and bring the message home as well as creating a longer-lasting impact, we can arrange to have a selected offering of Bob's books, DVD's, and CDs available for participants' consideration following Bob's presentation. Or, ask us about bulk discount rates if you'd like to pre-purchase a gift book (success tool) for each participant. Bob can even arrange to autograph each one.
Call today to engage Bob 'Idea Man' Hooey and his innovative, audience, results-focused, Ideas At Work! for your next company, convention, leadership, staff, sales, training, or association event.
For more information on how to engage Canadian Ideaman, Bob Hooey
Call toll free: 1-888-848-8407 or email at: bob@ideaman.net
"...he is always on! Bob has the ability to grab his audience's attention and keep it! ...if Bob is involved - your motivational program, employee or corporate training seminar is guaranteed to succeed!"
Maurice Lavigne, London Drugs Coordinator for Training and Development
Check into Bob's Conference & Meeting Gift Program to reinforce and enhance your audience's idea-rich take-home experience.
---
"On very short notice Bob cleared his schedule and graciously presented at our meeting when the original Speaker was unable to attend. Last week Bob set the tone for our two-day leadership meeting and gave us all a motivational lift.
His compassion and true interest in people was clearly evident, making him very credible. He shared some great stories, has a wealth of experience and knowledge and it was a pleasure listening to him.
His down-to-Earth style makes it easier to retain the information presented. He also followed up with additional info and handouts, cementing his message of building bridges, not walls. Fantastic job, Bob, and thanks again!"
Barbara Afra Beler, MBA, Senior Specialist Commercial Community, Alberta North, BMO Bank of Montreal
---
"Bob, just a short note to thank you again for your efforts on behalf of BCAA, and our contractors.
Your presentation at our Penticton conference was very entertaining, and has sparked some very thoughtful reactions among our contractors - exactly the type of response we were looking for."
Thanks again
Paul Nash, Manager, BCAA ERS Contract Services, BC Automobile Association
---
"Bob is an absolutely fabulous speaker that delivers heart touching messages with humor and passion."
Janice Weir, N' Riched Programs
---
on Twitter

Connect on Facebook

Connect on LinkedIn

Bob's YouTube Channel
---
Contact us:
Contact us by: Email

Creative Offices: 780-736-0009

Client Toll Free: Canada & USA: 1-888-848-8407