Idea-rich professional services by Bob 'Idea Man' Hooey
Are you a leading edge organization committed to employee growth, real customer service, profitable growth and winning in the global market place? If so, engage the professional services of Bob 'Idea Man' Hooey today!
Bob is commited to helping equip your sales teams, leaders, and your teams to grow, take increased personal leadership and responsibilty for their growth and success!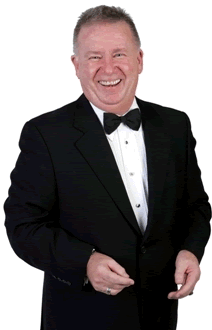 Bob 'Idea Man' Hooey
Ideas At Work! and its professional 'idea rich' services grew (one by one) from Bob's commitment to strong client-focused service foundations.
It grew as he expanded his services and resources available to his clients in response to their increasing requests.
If you are serious about 'profitably' taking your career, leadership, business, or team to the next level; consider the 'positive' leadership, career, employee motivation and idea rich business development results and 'profitable' benefits of engaging Bob 'Idea Man' Hooey and putting his Ideas At Work!
Bob's 'passion' is helping to equip leaders and their teams profitably grow and succeed. He does that by effective interaction and engagement via different roles and idea-rich pathways, depending on the client needs. Here are some of the roles in which Bob has successfully worked with individuals and organizations across the globe. He is a leader who is commited to your success and is willing to engage in various capacities to facilitate that success.
As a vital part of your leadership team, an inspiring keynote or a dynamic partner at your next training session or conference; Bob offers the benefit of a solid, yet varied background of idea-rich, professional services, including:
Bob tailors his programs and services to best equip his clients and audiences glean solid use-it-now ideas and skills necessary to grow and to succeed.
Bob 'Idea Man' Hooey has carved out a solid track record as a professional motivational speaker, results based trainer and creative thinker. His humorous, conversational, and sometimes provocative style continues to inspire his audiences across North America.
His clients appreciate his willingness to tailor his innovative programs to meet and exceed their needs, and to maximize the idea-rich, take-home use-it-immediately value to his audiences around the globe.
Call or email Bob today to explore where he can be a benefit to your leaders and their teams. 1-888-848-8407 (Toll free North America) or 1-780-736-0009 (Creative offices)
"Quality in a service or product is not what you put into it. It is what the client or customer gets out of it." Peter Drucker
Put Bob's energy, experience, commitment to value and his proven leadership and speaking abilities to work for your organization!
---
on Twitter

Connect on Facebook

Connect on LinkedIn

Bob's YouTube Channel
---
Contact us:
Contact us by: Email

Creative Offices: 780-736-0009

Client Toll Free: Canada & USA: 1-888-848-8407